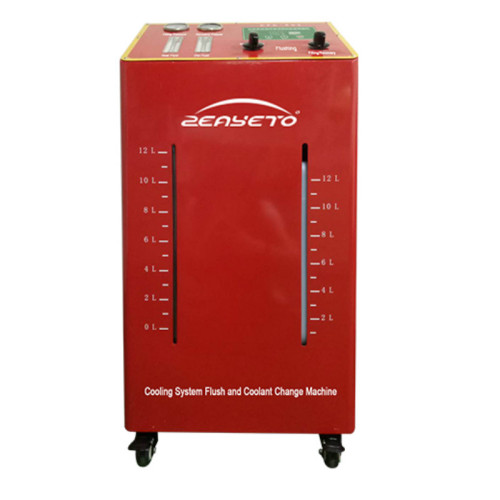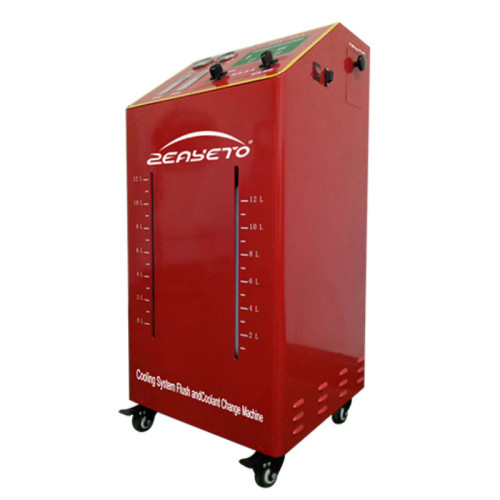 Best Engine Flush Cooling System flush Fluid Change Machine DC 12V
Item specifics
color

Red
Application

Car cooling system
Usage

Car coolant changing
Power

150W
Voltage

DC 12V
Certificates

CE, Rosh
Warranty

12 months
Description
Best Engine Flush Cooling System flush Fluid Change Machine DC 12V

Why replace the antifreeze?
When the car is driving, the various systems inside the car are constantly running. The same is true for antifreeze. It is constantly flowing, and is in direct contact with the air. It is constantly switching between high and low temperatures, and it will definitely deteriorate easily.
Deteriorated antifreeze, and it is easy to produce dirt, corrode waterways, and seriously damage the engine's heat dissipation system.
Therefore, in order to protect your car's cooling system and the entire engine system, you should replace the antifreeze in time.
Parameter
| | |
| --- | --- |
| Product name | Coolant flush machine |
| Model number | CFC-401 |
| Usage | Coolant system |
| Voltage | DC 12V |
| Power | 150w |
| Weight | 35kg |
| Color | Red |
| Dimension | 430*400*9400mm |
Feature
1. Water distribution pipe joint, universal buckle, suitable for most models on the market
2. New and old oil window, new oil injection and recovery of old oil at a glance, can accurately control the degree to prevent mixing of old and new oil
3. Using the quick connector, the connection speed is fast and leak-free, and the sealing effect is good.
4. Improve the working environment of the engine and effectively extend the life of the engine
Function
1. Recycling old liquid from the engine end
2. Recycling old liquid from the radiator tank end
3. Add new liquid function, one-button automatic filling
4. Cycling cleaning function, dynamic circulation, thoroughly remove impurities
5. Drain the old oil drum function and drain the recovered oil
6. Empty the new oil drum function and drain excess new oil
7. Pressure leak detection function, check for leaks by increasing pressure
Application
1. Can be used in personal repair shops, 4S stores, and car service centers
2. Portable design, DC12V voltage, can directly provide on-site service for customers
3. Small size, light weight, can be used in your own garage