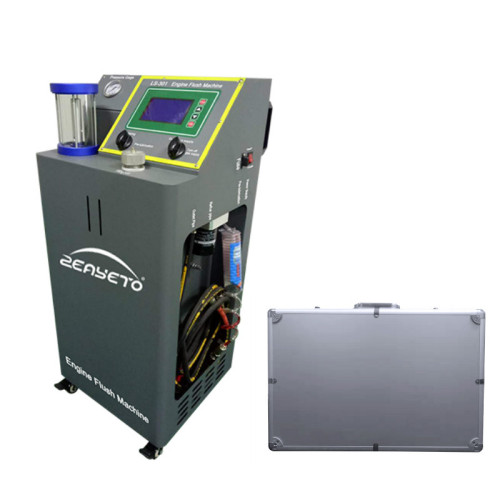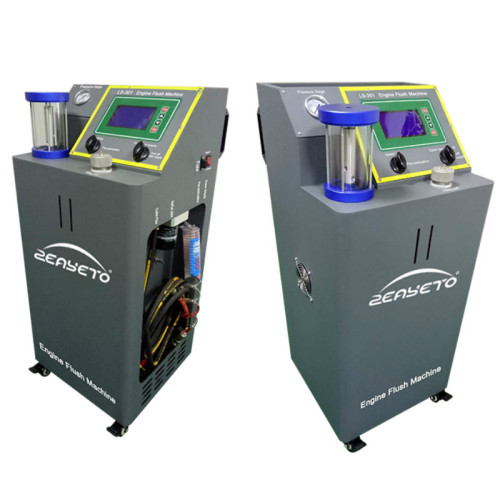 Best Way To Flush Engine Oil Lubrication System Flushing Machine Oil Change
Item specifics
color

Red/Grey
Power

150W
Voltage

DC 12V
Gross weight

40kg
Size

43*40*100(cm)
Warranty

12 months
Ceartificates

CE, Rosh
Description
Best Way To Flush Engine Oil Lubrication System Flushing Machine Oil Change

When do you change the lubricant?
All oils have a shelf life, and lubricants are no exception. It is best to change the oil when the new car and the newly repaired vehicle are about 2,500 km, which will help to better remove the metal debris generated by the engine during the running-in period. General mineral oil or semi-synthetic lubricating oil, the replacement cycle is 5000-7500 km, and the total synthesis is 8000-10000 km. The oil filter is usually replaced at the same time as the oil is changed, because the oil filter has been contaminated with impurities for a long time.
Premature oil change can cause unnecessary waste, and prolonged oil change timing can cause early engine wear and carbon deposition, and the oil will be gradually oxidized and fail.
Function
1. It can dynamically clean the engine lubrication system, the new cycle of machines and cars
2. It can pressurize the inside of the engine a second time to ensure that the waste oil is completely extracted.
3. It has a pre-lubrication function inside the engine.
4. During the running of the car, high temperature is generated, and the cooling of the lubricating oil can reduce the damage to the automobile parts.
Features
1. Cabinet type, easy to move and operate.
2. Dynamic recycle cleaning engine lubrication system.
3. Pressurized flush the remaining waste oil to make sure thoroughly cleaning.
4. Power source is compressed air, economic and stable.
5. Transparent measuring cup can display the volume and the color and the volume of waste oil .
Parameter
| | |
| --- | --- |
| Product name | Engine flush machine |
| Model number | LS-301 |
| Usage | Lubrication system |
| Voltage | DC 12V |
| Power | 120w |
| Pressure gauge | 0-1.6Mpa |
| Filter accuracy | 5μm |
| Noise | <70db |
| Dimension | 430*400*1000mm |
Application
1. Suitable for all the car care shop like 4S shops, car repair shops, car care centers and so on
2. Small-sized design makes personal business more popular. Customers can put it on the cars and then serve door to door
3. Optional connector for 99% of models on the market