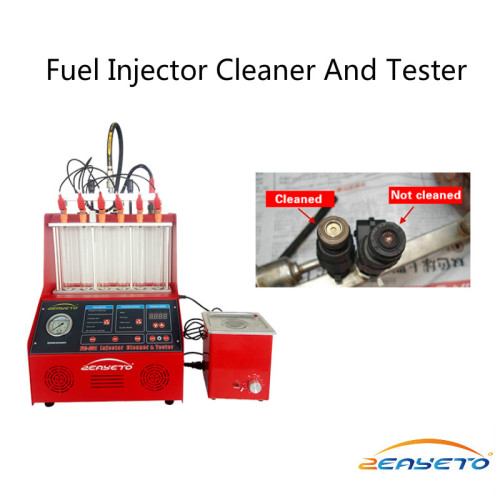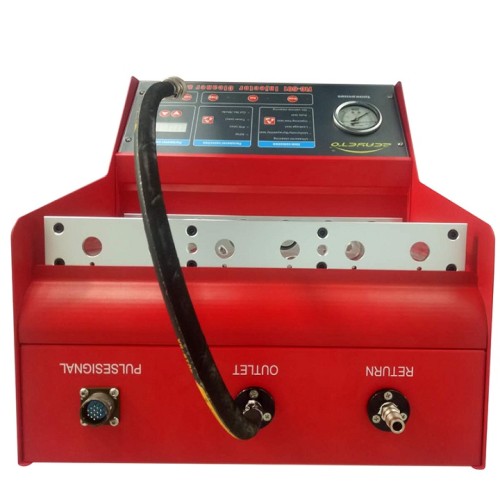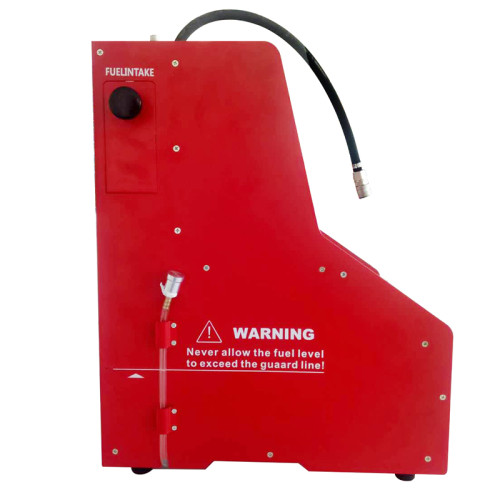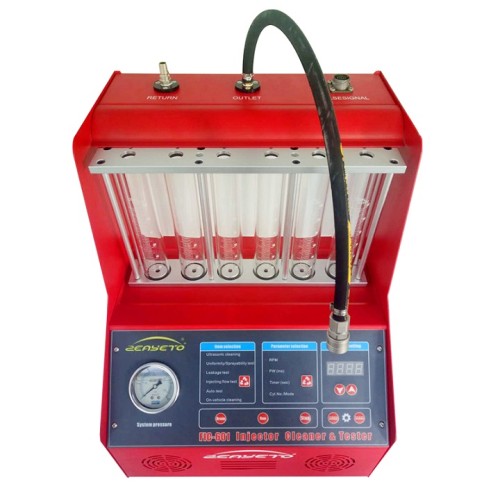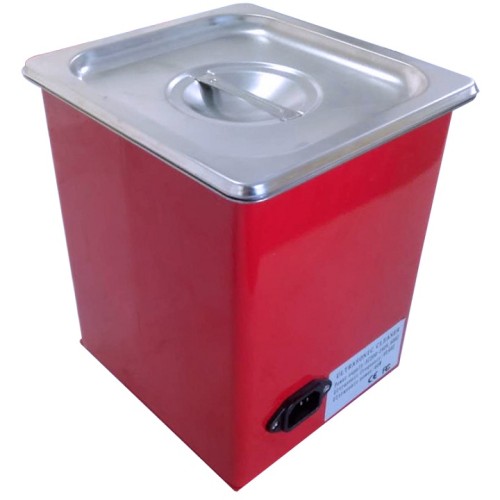 230 W Gasoline Nozzles Cleaning And Testing Machine For Cars With Ultrasonic Cleaning Box
Item specifics
color

red
Application

Car injector
Usage

Injector cleaning & testing
Certification

CE
Warranty

1 Year
Power

230W
Input voltage

AC 220V
Gross weight

27 KG
Size

400mm*400mm*580mm
Description
230 W Gasoline Nozzles Cleaning And Testing Machine For Cars With Ultrasonic Cleaning Box

Product description
This equipment is an electromechanical integration product that combines ultrasonic cleaning technology with microprocessor oil pressure control cleaning detection technology. This equipment can simulate various working conditions of the engine and free cleaning of the fuel injector and fuel supply system.
Parameters
| | |
| --- | --- |
| Model Number | FIC-601 |
| Voltage | AC 220V±10% |
| Frequency | 50/60Hz |
| Rated Power | 230W |
| Weight | 27kg |
| Ambient temperature range | -10°C~40°C |
| Size | 40*41*58cm |
| Package Dimension | 60*60*42cm |
Why should do fuel injector cleaning for engines?
1. Poor fuel can cause the injector to work poorly, causing serious carbon accumulation in the cylinder, accelerating wear of the cylinder and piston ring, resulting in unstable idle speed, increased fuel consumption, accelerated acceleration, difficulty in starting and excessive discharge; severely blocked spray. The nozzle is damaged and the engine is damaged.
2. Do not blindly clean the fuel injector! When the driving mileage reaches 20,000 to 30,000 kilometers, car owners needs to clean the fuel injector. If cleaning fuel injectors frequently or not cleaning it for a long time, the fuel injector can be broken.
Working principle
The injector cleaning detector refers to the instrument for cleaning the fuel injector of the automobile. It generally adopts ultrasonic cleaning technology and microprocessor oil pressure control cleaning detection technology to simulate various working conditions of the engine and spray on the automobile. The nozzle is cleaned and tested
Function
1. Ultrasonic cleaning
2. Uniformity/atomization detection
3. Free cleaning
4. Sealing testing
5. Fuel injection detection
6. Automatic cleaning
7. Ultrasonic strong cleaning technology, strong cleaning ability
8. It adopts microcomputer voltage regulation control technology, stable oil pressure and wide adjustable range. It can adapt to vehicles equipped with various gasoline injection systems and realize the automation of injector cleaning detection process.
9. The microcomputer automatic control and digital display technology can automatically control the cleaning and detection process and monitor the main status parameters in real time.
10. The oil drain automatic control technology is adopted and the automatic oil discharge can be realized through the program in some test items. In the running or stop state, you can run the oil drain button on the control panel or [stop] the oil drain.
11. With user-friendly design, system operating pressure can be quickly restored to system defaults.