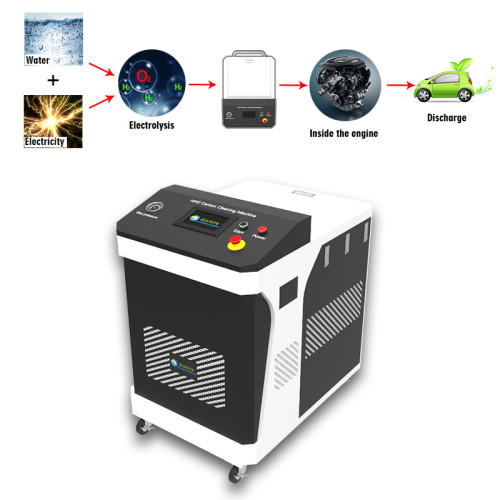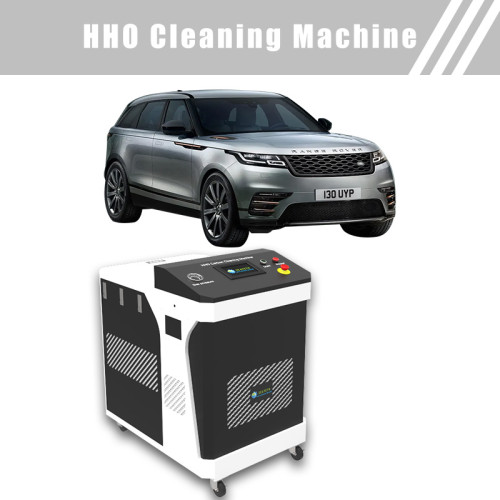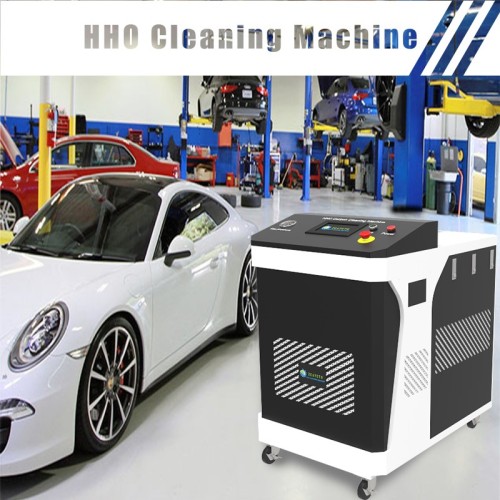 220/380V Cleaning Carbon Deposits In Engines HHO Gas Car Engine Cleaning Machine
Item specifics
Application

All Cars
Usage

Carbon Clean
Certification

CE
Warranty

1 Year
Power

5KW/h
voltage

AC380V/50Hz
Gas production

2000L/h(adjustable)
Description
220/380V Cleaning Carbon Deposits In Engines HHO Gas Car Engine Cleaning Machine

Product Introduction:
HHO carbon cleaner is a new carbon cleaning machine for automobile, which is developed for cleaning carbon based on our Hydrogen generator. It produces hydrogen gas and oxygen gas by electrolyzing water. Gas mixture of hydrogen and oxygen could promote burning well, and it's also called Brown Gas. HHO Flame has some characteristics, like adhering to the inwall, catalysis, and high temperature. When it burning, it could burn completely the oil dirt on the engine inwall, and generate moisture after burning. It could burn the oil dirt while melting it. Finally all are discharged and flown out from the engine.
Specification:
| | |
| --- | --- |
| Model Number | SH2.0 |
| Voltage | AC 380V |
| Frequency | 50/60HZ |
| Rated Power | <5KW |
| Gas Output | 2000L/h ±10% |
| Working Pressure | ≤0.2 Mpa |
| Weight | 150kg |
| Size | 970*650*1000mm |
| Package Dimension | 1050*730*1150mm |
| Ambient temperature range | 5°C~50°C |
| Application | Vehicles engines |
| Usage | Car carbon cleaning |
| Color | Black |
Quality Assurance:
1. All the production process have a professional person to test the machine and parts.
2. Products of our company all passed CE, FCC and other certificates.
3. Our machine are tested before exportation.
Why use Zeayeto HHO carbon cleaning machine?
Time saving: It Only needs 20 minutes to clean engine carbon.
High Efficiency: Obvious effects after cleaning the carbon, and satisfied customers 100%.
Environment Friendly: There is no chemical cleaning agent dripping into the engine, and finally the CO2 and steams mixed with the carbon outlet from the exhaust pipe.
Wide usage: One machine can serve for both petrol and diesel vehicles.A wide scope for vehicles: cars, SUV, Business cars, buses, trucks, etc.
Multifunctional Function: It can clean engine parts like intake, injector, DPF, spark plug, etc.
Useful: Improve cars' performance,after cleaning carbon, oil consumption, 70% of air pollution and engine noised can be reduced, and 20% of engine power improved.
Safe: Guarantee 100% safety for using the machine.(Automotive negative pressure alarm device)
Easy operation: HD touch screen can make carbon cleaning more convenient.
What happened to your car?
1. High oil consumption
2. Low speed
3. Excessive emission
4. Drive weakness
5. Slow Start
6. Damage of crankshaft
The best solution is carbon cleaning. All the problems above can be solved by our HO-1500 carbon cleaning machine and make your car restore good performance like before.
Why essential to do engine carbon clean:
The increased carbon deposits in the engine will severely affect the car performance, especially the engine power will decrease about 20% and there will be a jitter while driving at idling speed. Car engine noise is also related to the carbon deposit. When engine working becomes louder and louder, there may be some carbon deposits in the internal engine. Air pollution is one of the most serious problem we need to solve now. However, carbon deposits will make the converter cannot filter the harmful substance and they will exhaust through the pipe and cause air pollution. After cleaning carbon by our SH2.0 machine, all the problems can be solved.
Product features:
1. Easier to operate, only one person can clean the carbon for car with the HD touch screen and 100% safety device.
2. It Only needs 20 minutes to clean engine carbon
3. Obvious effects after cleaning the carbon, and satisfied customers 100%.
4. Improve cars' performance, increase 20% engine power and decrease 72% air pollution.
5. Reduce engine noise and oil consumption than before.
6. Three operating modes can be optional according to different types of car.