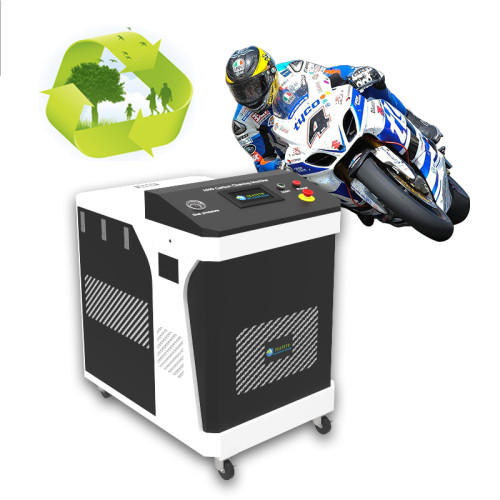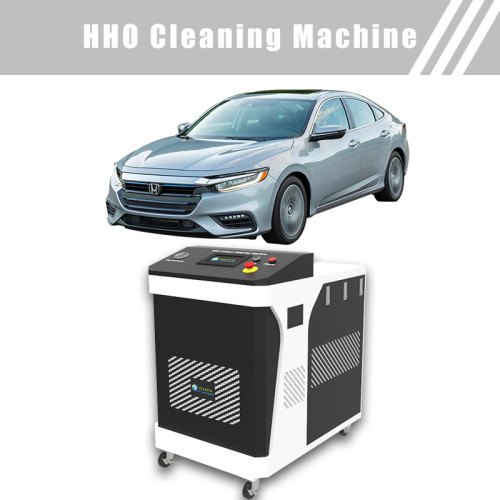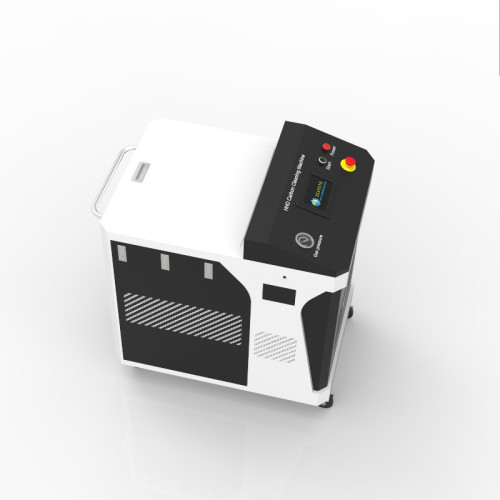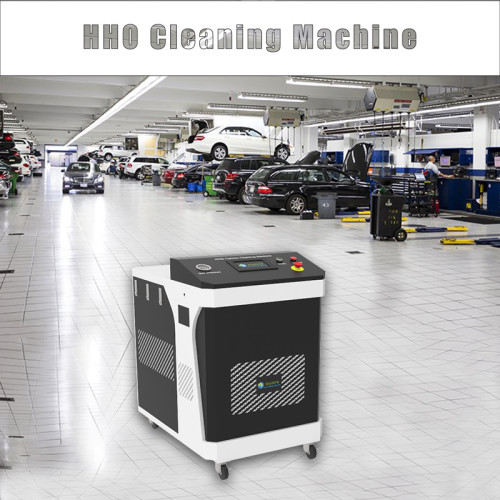 Best Cleaner Machine Hydrogen Engine Cleaning Machine Cars Carbon Remover
Item specifics
Name

HHO Cleaning Machine
Certification

CE
Warranty

1 Year
Power

5KW/h
Weight

150KG
Gas production

2000L/h(adjustable)
Description
Hydrogen Engine Cleaning Machine Carbon Remover For Cars Best Carbon Cleaner

Product Introduction:
The car hard to start-up, auto idle instability, accelerated weakness, fuel consumption increased, too much vehicle exhaust emissions, the engine sounds loudly, when these problems happened to your cars, that means too much carbon in your car,because the maintenance item is without clean up the carbon,so after maintenance the car still have above problem.Carbon maintenance project in the developed country has been very mature, Developing countries have been popularized. HO-1500 engine carbon cleaning machine is very popular now, because it can remove the engine carbon without dismantling the engine part and will not damage the engine system. Meanwhile, it also do no harm to to the air standard for there is no chemical cleaning agent dripping into the engine.
Specification:
| | |
| --- | --- |
| Model Number | SH2.0 |
| Voltage | AC220/380V |
| Frequency | 50/60HZ |
| Rated Power | <5KW |
| Gas Output | 2000L/h ±10% |
| Working Pressure | ≤0.2 Mpa |
| Water consumption | 1.01L/h |
| Weight | 150kg |
| Size | 970*650*1000mm |
| Package Dimension | 1050*730*1150mm |
| Ambient temperature range | 5°C~50°C |
| OEM | Available |
| ODM | Available |
| HD touch screen | Yes |
HHO Carbon Cleaner Application:
1. As a car care product, it can be used for car engine carbon cleaning.
2. It can remove carbon deposits not only for gasoline cars, but also clean the diesel car.
3. It can clean carbon for many engine parts like combustion chamber, fuel system, converter and so on.
4. This machine can be used for many car care shops like car repair shops, 4S shops and car care centers.
5. It is suitable for the workshops personel and business man to do carbon cleaning service door to door.
Feature and advantages:
1. Automatic Negative pressure detection. When there are some problems, the machine will stop work automatically..It is superior to the traditional Voltage detection
2. Full automatic automatic control system. Automatic pressure limiting downtime, no gas storage, more safety. Automatic shutdown tips,water shortage tips, liquid shortage warning
3. Three stage water sealed fire resistance, reliable anti backfire.
4. The machine designed of full stainless steel, oxy-hydrogen special explosion –proof seamless tank.
5. Special design. The machine have five modules, easy to check the machine problems and can change the parts easier.
6. Large capacity Electrobath , with 5MM thickness . The amount of water for one time can clean 10-20 sets cars
7. Advanced cooling system make the machine Continuous working. Suggest 8-10 hours one day.
8. Five modules, and easy to repair
9. Cheap on material cost
10. No air pollution and emission...
11. No damage to the engine.
12. Hydrogen and oxygen are burnt completely, and it's remarkable on cleaning carbon.
Product Using Steps:
1. Turn on the power and select the operating mode.
2. Insert the gas outlet pipe of the machine into the car engine intake manifold (air filter or brake vacuum tube).
3. Start the vehicle and keep idling
4. Setting the time of cleaning carbon(up to types of vehicles, usually 20 min),then click the start button on the control panel.
5. When hearing the buzzing sound, the machine finished engine carbon cleaning.
6. Turn off the power of the machine, then turn off the vehicle, pull out the gas outlet pipe in the end.
7. Restore the car line.
8. Start the car, step on the throttle at a constant speed until the speed is at 3000-3500 rpm and then release it,and do it again after 3 seconds. This was repeated 6 times. Until the moisture and dirt in the exhaust pipe are discharged, the carbon removal is finished.