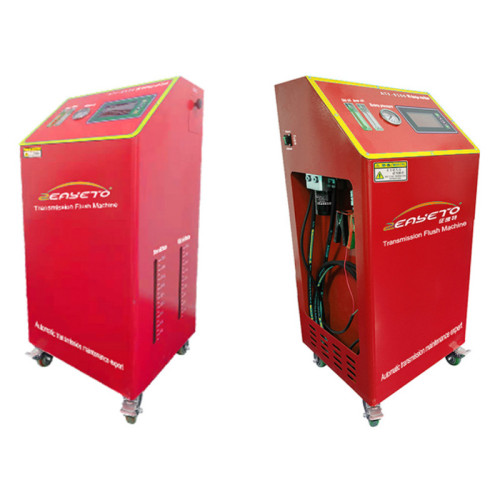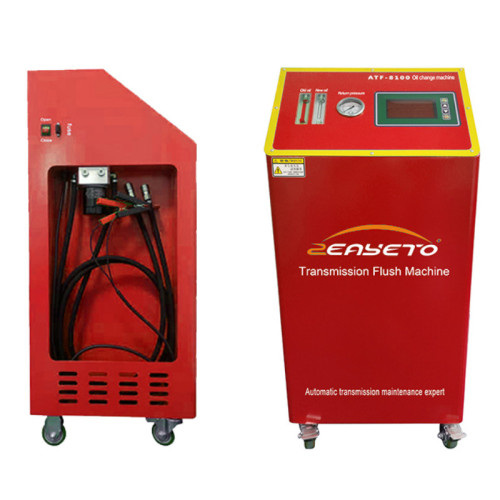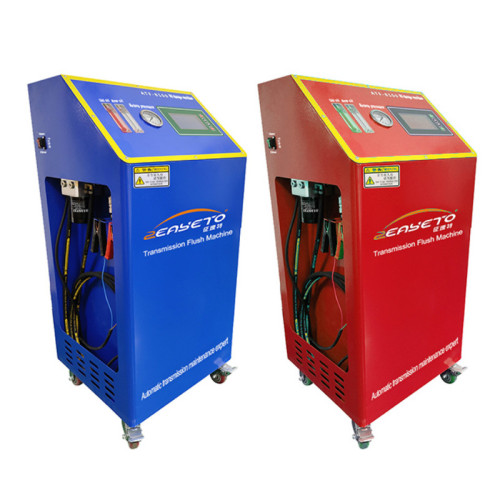 Zeayeto ATF-8100 blue Auto atf exchanger Automatic Transmission Fluid Change Machine
Item specifics
Product name

transmission fluid exchange machine
Model number

ATF8100
Applification

Auto gearbox
Usage

Gearbox fluid exchanging
Power

150 W
Input voltage

DC 12V
Gross Weight

50 KG
Certification

CE
Warranty

1 Year
Description
Zeayeto ATF-8100 blue Auto atf exchanger Automatic Transmission Fluid Change Machine
Introduction:
A new generation of automatic transmission oil changer has changed the traditional oil change mode, greatly improving work efficiency. The oil change time only takes 20 minutes. With the DC12V voltage, the oil change operation can be performed at any time without being affected by the voltage. Can change 12L oil at a time. Convenient and practical
Parameters

:
| | |
| --- | --- |
| Voltage | DC12V |
| Working pressure | 0-1.6 Mpa |
| Gross weight | 65kg |
| Maximum power | 150W |
| Oil drum | 20L*2 |
| Oil tube | 2.5 m |
| Color | Red, blue |
Main Feature

:
1. Smart: Identify power supply polarity and oil flow direction automatically. Avoid damage to machine components
2. Clean: Built-in oil filter, filtering precision reach 5μm. Effectively filter sludge and impurities
3. Optional: Connectors cover 99% models of cars globally. Don't worry about the machine and the vehicle do not match
4. Multifunctional: Flush and fluid exchange available
5. Visible: New and old oil contrastive window. The cleaning effect is clear at a glance
6. Effective: 98% old oil can be exchanged. Greatly improve work efficiency
The oil changer is a kind of machine that uses the pressure generated by the machine to dynamically change the automatic transmission oil. The oil change rate can reach 100% or more, and the operation process is simple. In addition, because the traditional gravity-replacement automatic transmission oil can only replace about 1/3 of the waste oil, and the oil changer can be replaced more thoroughly, this can also extend the transmission oil maintenance cycle appropriately.
This machine guarantees safety and efficiency. At the same time, it adopts adjustable voltage design, which can adjust the pressure according to the needs of different models and is easy to operate.


Why change oil?
The cost of repairing a transmission can be used to maintain ten or more times. The service life of transmissions in foreign countries is generally 10-15 years. After investigation, the number of vehicles with more maintenance times is longer than that of non-maintenance and less maintenance vehicles, and the driving effect is better.


Function:
1. Fully automatic dynamic cleaning
2. Fully automatic equal exchange to ensure normal oil level after exchange
3. Quantitatively add new oil, change oil 12L at one time, convenient and save time
4. Quantitative recovery of used oil
5. Automatically empty new oil drums
6. Electronic scale one-button calibration
Usage

:
Transmission oil has the functions of lubrication, cleaning, rust prevention, heat dissipation, gear shifting, etc. The gear runs at high speed and friction generates heat during driving. This requires transmission oil to lubricate and lower the temperature, ensuring the normal operation of the vehicle at one time. It also reduces oil loss under severe operating conditions.
This requires regular replacement of the transmission oil. The traditional oil change method does not guarantee the purity of the oil, so the gearbox comes into being.