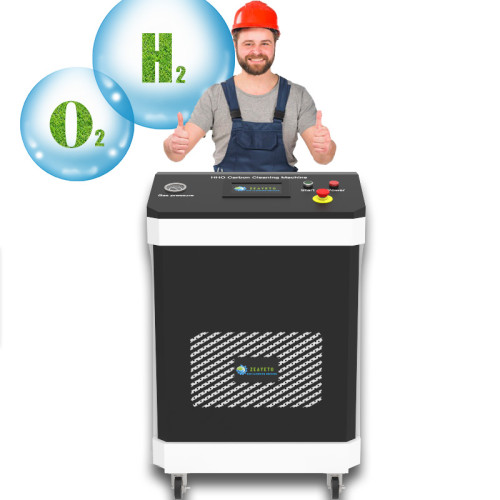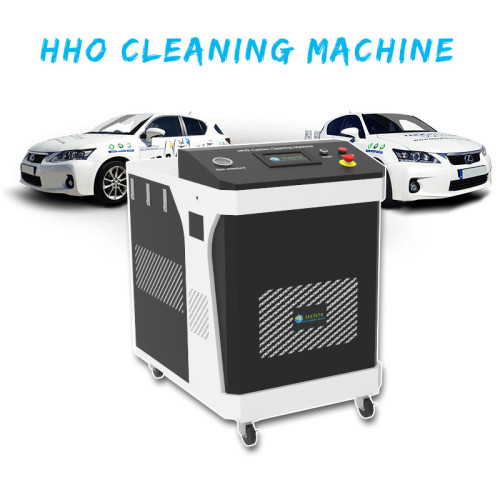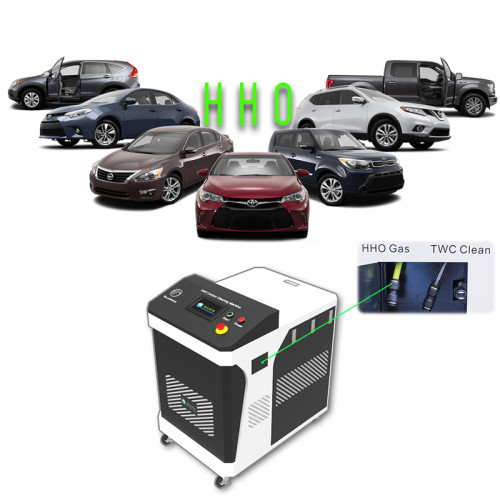 HHO Oxy Hydrogen Diesel Engine Carbon Treatment Clean Engine Cars Decarbonizing
Item specifics
Application

All vehicles
Usage

Carbon Clean
Warranty

1 Year
Power

5KW/h
voltage

AC220/380V,50Hz
Gas production

2000L/h(adjustable)
Description
HHO Oxy Hydrogen Diesel Engine Carbon Treatment Clean Engine Cars Decarbonizing

The solution of reducing the exhaust emission:
The best solution is engine carbon cleaning.
When there are some carbon deposits increased in the car engine, especially in the three way catalytic converter, the harmful and other substance cannot be filtered and exhausted directly. Therefore, during the daily, we can usually see the white, black and blue exhaust emission, which shows that there is something wrong in the engine system. If the car owner don't solve this problem, then the exhaust emission of their cars will not meet the requirement of air standard.
Product specification:
| | |
| --- | --- |
| Model Number | SH2.0 |
| Voltage | AC 220/380V |
| Frequency | 50/60HZ |
| Rated Power | <5KW |
| Gas Output | 2000L/h ±10% |
| Working Pressure | ≤0.2 Mpa |
| Water consumption | 1.01L/h |
| Weight | 150kg |
| Size | 970*650*1000mm |
| Package Dimension | 1050*730*1150mm |
| Ambient temperature range | 5°C~50°C |
| OEM | Available |
| ODM | Available |
Why should do carbon cleaning for vehicles?
Refers to the mixture of the engine's valves, combustion chambers and intake manifold. It is not fully burned by the engine oil, and forms hydrochloric acid and resinous colloid under the catalysis of high temperature and oxygen, adheres to the surface of the part, and further concentrates into asphaltene and oil tar by high temperature. The carbon deposits causes 'engine trembling, cold start failure, driving weakness, fuel oil consumption increased, exhaust emissions exceeded the standard' and other failure. There are many reasons for increased carbon deposits: incomplete combustion, poor oil quality, bad driving habit, low speed driving for a long time, poor air quality, etc. The increased carbon deposits will heavily effect the vehicle performance, resulting in 90% of engine component failures, fuel consumption increased, excessive exhaust emission, shorten the lifetime of engine and other relative accessories.
Quality Assurance:
1. All the production process have a professional person to test the machine and parts.
2. Products of our company all passed CE, FCC and other certificates.
3. Our machine are tested before exportation.
Working Principle:
The hydrogen-oxygen generator rectifies and converts the power frequency (alternating current) into direct current, and decomposes in Electrochemistry alkaline water (H2O) in the electrolytic cell to form hydrogen ions (H+) and hydroxide ions (OH-), wherein hydrogen The ions move toward the cathode surface of the electrode plate to form hydrogen gas (H2), and the hydroxide ions move toward the anode surface of the electrode plate to form oxygen (O2). Finally the carbon will become the mixture of water and melted carbon deposits out the engine from exhaust pipes.