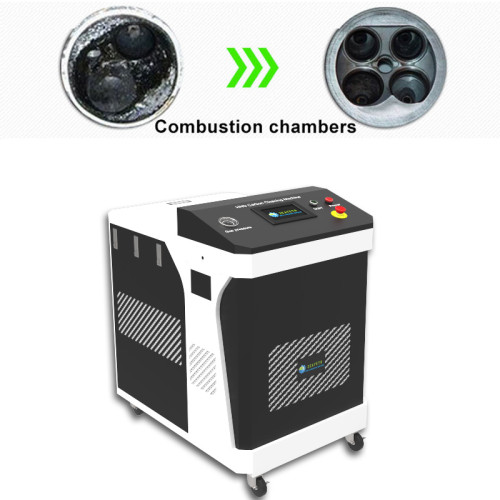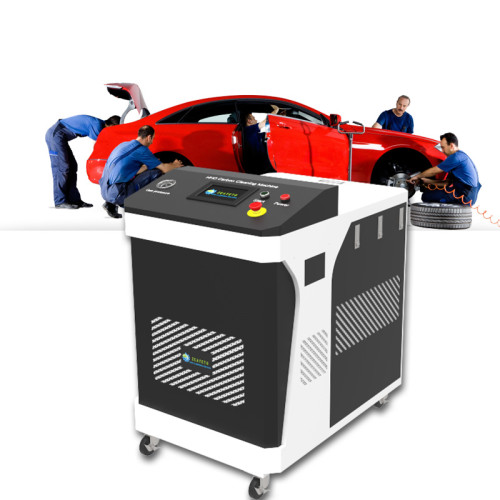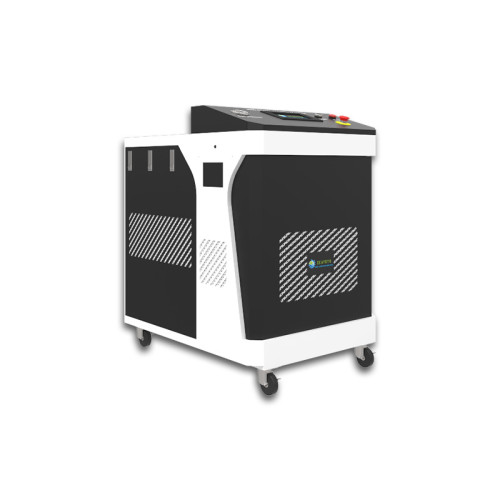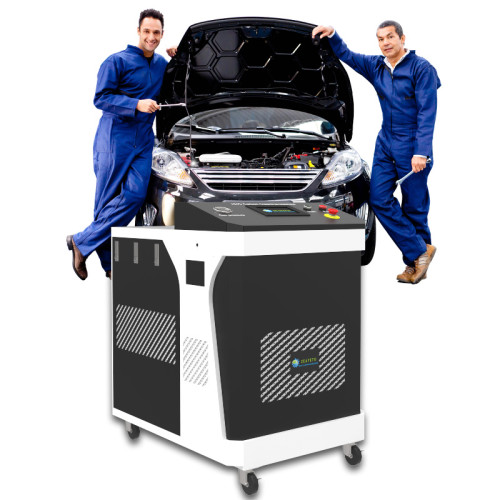 HHO Hydrogen Gas For 1000-10000cc Engine Capacity Cars Carbon Cleaning Machine
Item specifics
Application

Auto engines
Certification

CE
Warranty

1 Year
Power

5KW/h
voltage

AC220/380V,50Hz
Gas production

2000L/H(adjustable)
Description
HHO Hydrogen Gas For 1000-10000cc Engine Capacity Cars Carbon Cleaning Machine

Introduction:
HHO car carbon cleaning machine is through the built-in Hydrogen generator to generates the mixture gases of hydrogen and oxygen which will be sent into engine through vacuum pipe or air intake, and then melt the carbon with the high temperature. During the 20 minutes, it needs one bottle of electrolyte for support supplying enough mixture gas. After cleaning carbon by SH2.0, the car performance will be improved obviously, especially the engine power increased ,engine noise decreased, and fuel consumption reduced.
Product specification:
| | |
| --- | --- |
| Model Number | SH2.0 |
| AC Voltage Requirement (V) | 220/380V |
| AC Current (A) | <15 |
| Rated Power(KW) | 5 |
| Max. Gas Output(L/h) | 2000 |
| Max. Working Pressure (Mpa) | 0.02 |
| Max. Water Consumption (L/h) | 1.01 |
| Weight (kg) | 150 |
| Dimensions - L*W*H (mm) | 1050*730*1150 |
The importance of carbon cleaning:
1. The increased carbon deposits in the engine will severely affect the car performance, especially the engine power will decrease about 20% and there will be a jitter while driving at idling speed.
2. Car engine noise is also related to the carbon deposit. When engine working becomes louder and louder, there may be some carbon deposits in the internal engine.
3. Air pollution is one of the most serious problem we need to solve now. However, carbon deposits will make the converter cannot filter the harmful substance and they will exhaust through the pipe and cause air pollution.
FAQs:
Q1:What is the biggest feature of SH2.0
A1:Environment friendly, no medical component, no corrosion to auto parts, no any side effects, no generate hydrocarbons, carbon monoxide, or carbon dioxide.
Q2:What's the effect of Hydrogen and oxygen removal machine?
a. Good car engine performance.
b. Remarkable fuel saving.
c. Exhaust black smoke disappeared, achieving emissions testing standard.
d. Prolong engine parts life.
e.Maximize carbon removal
Q3:Which language handles the LCD display?
A3:It has multiple languages built in, you can switch between various modes at will.
Q4:What is the working principle of SH2.0
A4:The machine produces a mixed gas by electrolyzing water, the car drives the car to burn the gas at a high temperature, and finally the carbon in the car is discharged by the reduction reaction.
Features:
1. Safe:Guarantee 100% safety for using the machine.(Automotive negative pressure alarm device)
2. Eco-friendly: There do no harm to engines and no harmful gases.
3. Easy operation: HD touch screen can make carbon cleaning more convenient.
4. Wide usage: One machine can serve for both petrol and diesel vehicles.A wide scope for vehicles: cars, SUV, Business cars, buses, trucks, etc.
5. Time saving: It Only needs 20 minutes to clean engine carbon.