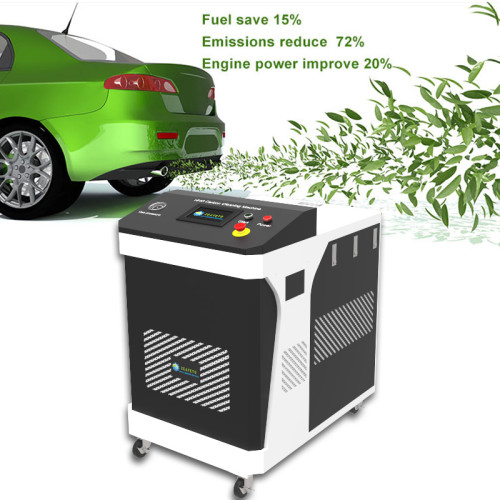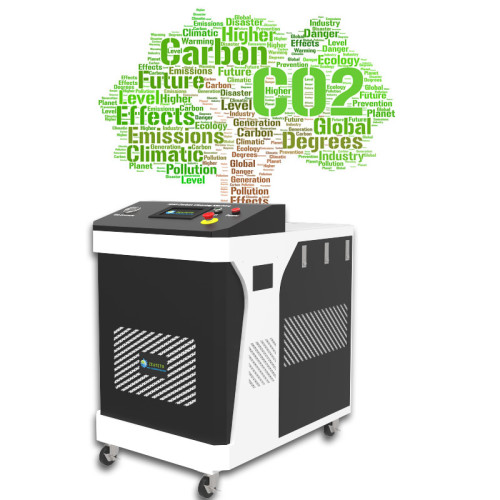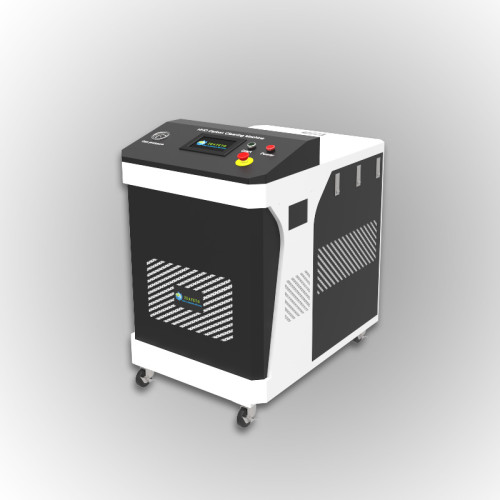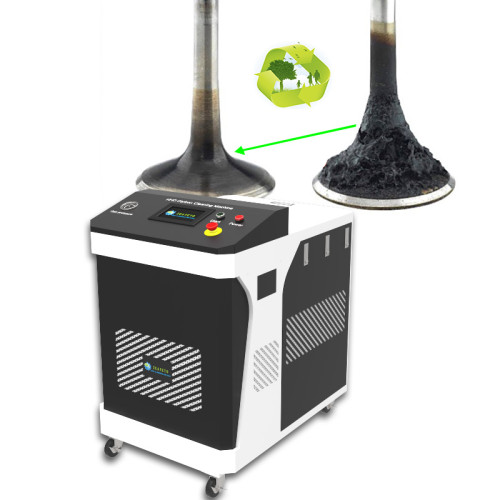 Hho Oxyhydrogen Engine Carbon Deposits Cleaning Machine Engine Cleaning Technology
Item specifics
Application

Auto engines
Usage

auto engine
Certification

CE
Warranty

1 Year
Power

5KW/h
voltage

AC220/380V,50Hz
Gas production

2000L/H
Description
Hho Oxyhydrogen Engine Carbon Deposits Cleaning Machine Engine Cleaning Technology

Features and advantages:
1. Increase the engine power up to 20% by cleaning carbon deposits. So after using our HO-1500 hho carbon cleaner, the car owner will find that the engine start and stop become easier, and the speed can be controlled more smooth.
2. Save fuel consumption by 15%-20%. By cleaning the oxygen sensor, it optimizes the air-fuel ratio to 14.7:1, which is almost the same ratio of a new car.
3. Extends the service life of TWC. The high temperature steam produced by oxy-hydrogen generator will clean up the parathion mixture and increase the efficiency of TWC.
4. By only connecting with intake pipe, without removing any parts from engine, it won't damage grease sea, gasket or engine, nor will it spoil engine oil (maintenance free, no need to change engine oil).
5. Decrease the exhaust emissions of harmful gases up to 60%.
6. It only takes 20 minutes, saving more time.
Product Introduction:
With the 5 KW power Hydrogen generator inside, the HHO carbon cleaner removes the carbon deposit through the Hydrogen and Oxygen burning in the engine and melt the carbon. This kind of machine is environment friendly for there are no chemicals adding during the process. Different from the traditional carbon reducing methods; no pollution, no harmful gases or chemical additives to harm you, your car or the environment. Save time and money by using the Carbon Cleaning System; increase your business potential, customer base and profits. The core part is the Hydrogen generator whose rated power is 5KW±10% and input voltage is AC 380V. In order to convenience the operation, the control panel is HD touch screen.
Product parameter:
| | |
| --- | --- |
| Model Number | SH2.0 |
| AC Voltage Requirement (V) | 220/380V |
| AC Current (A) | <15 |
| Rated Power(KW) | 5 |
| Max. Gas Output(L/h) | 2000 |
| Max. Working Pressure (Mpa) | 0.02 |
| Max. Water Consumption (L/h) | 1.01 |
| Weight (kg) | 150 |
| Dimensions - L*W*H (mm) | 1050*730*1150 |
Why do carbon cleaning?
1. If there are some carbon deposits in the car engine, the car performance will decrease heavily. Sometimes the car will appear jitter and loud engine noise, which will affect the car owner's car driving.
2. If do not clean the carbon for a long time, the exhaust will become black, blue and white caused by the bad performance of converter. There are many harmful substance containing in the abnormal exhaust and will cause severe air pollution.
3. The increased carbon deposits will heavily effect the vehicle performance, resulting in 90% of engine component failures, fuel consumption increased, excessive exhaust emission, shorten the lifetime of engine and other relative accessories.
The effect of carbon cleaning:
1. Improve engine power by 20%, save oil by 15%, reduce emission by 72%
2. Clean combustion chamber, prolong engine overhaul time
3. Flush sensors, extend the life of the oxygen sensor
4. Cleaning ternary catalytic, prolong the service life
5. Scour the exhaust pipe wall improve the power, save fuel by more than 15%
6. Reduce harmful exhaust gas emission more than 60%