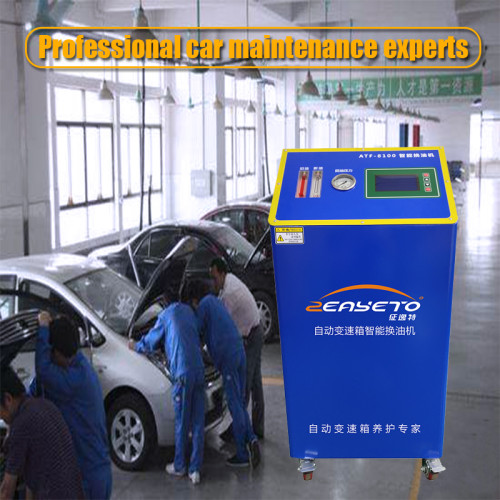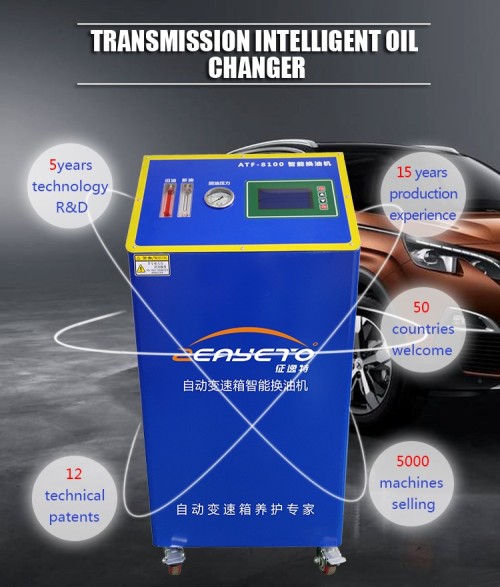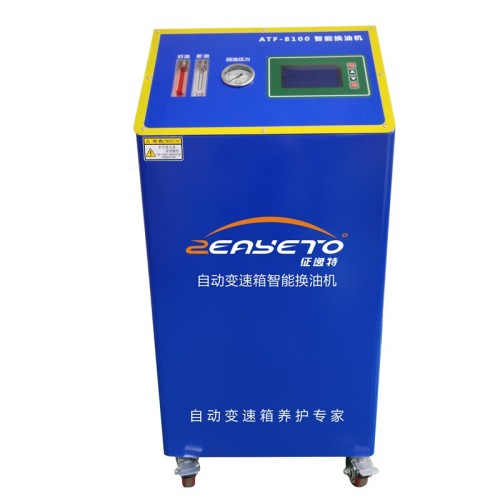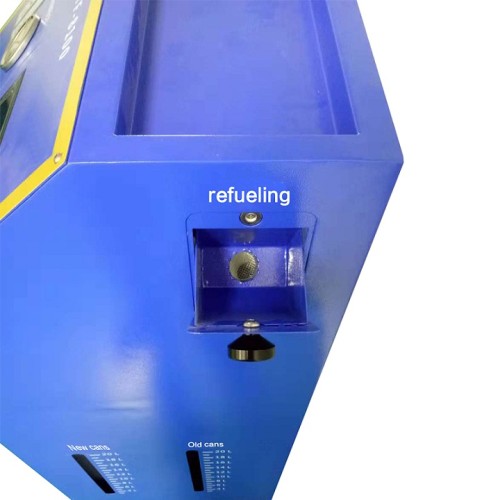 ATF-8100 Blue gearbox intelligent oil changer automotive car wash machine transmission flush machine
Item specifics
color

blue
Model number

ATF8100
Applification

Auto gearbox
Usage

Gearbox fluid exchanging
Power

150 W
Input voltage

DC 12V
Gross Weight

50 KG
Certification

CE
Warranty

1 Year
Description
ATF-8100 Blue gearbox intelligent oil changer automotive car wash machine transmission flush machine

Description
ATF-8100 automatic transmission oil changer, one-button oil change. Automatically identify the positive and negative poles of the power supply and the direction of the oil inlet and outlet, LCD display and large window, the contrast between old and new oil is obvious. Light weight, cabinet design, easy to move. The oil filter and high-precision electronic scale are set internally, and the failure rate is extremely low.
Advantage
Based on a new design concept, the automatic transmission oil changer combines exchange, adjustment and cleaning. Its solenoid valve control, LCD display, electronic scale weighing, easy to operate, high degree of automation, stable function. A comprehensive product of components such as solenoid valves, oil pumps, and electronic scales. The all-intelligent computer board controls the same amount of oil change, modular design, and the failure rate is extremely low. This is a good helper for the repair shops.
Specifications:
| | |
| --- | --- |
| Voltage | DC12V |
| Working pressure | 0-1.6 Mpa |
| Filter accuracy | 5µm |
| Gross weight | 65kg |
| Maximum power | 150W |
| Oil drum | 20L*2 |
| Noisy | <70db |
| Size | 500*450*1050mm |
| Color | Red, blue |
The difference between automatic oil changer and manual oil change:
The manual oil change does not discharge the sludge and impurities of the original gearbox, and the oil change effect is not obtained. The oil changer is changed in the circulating system, and all the impurities of the oil changer can be discharged.
Function
1. Effectively protect the transmission and accessories
2. Equal exchange, the oil level is normal after the exchange is completed.
3. Applies to: All automatic transmissions
4. Built-in solenoid valve controls the flow direction to prevent cross-contamination of new and old oil.
5. Automatically identify the positive and negative poles of the power supply to avoid damage to the equipment
6. High-precision electronic scale control equal oil change
FAQ
1. Why do I need to change the oil?
High temperature oxidation, the oil in the gearbox does not meet the oil standard;
Sludge impurities generated during use will shorten gearbox life;
All oils have a shelf life
2. What are the benefits of oil change cleaning?
Fast speed increase, stable idle speed, smooth start, and reduced fuel consumption
3. How long does it take to change the oil process?
The whole process is about 20-30 minutes