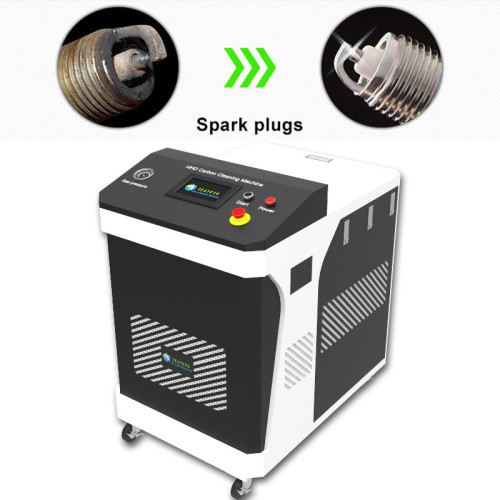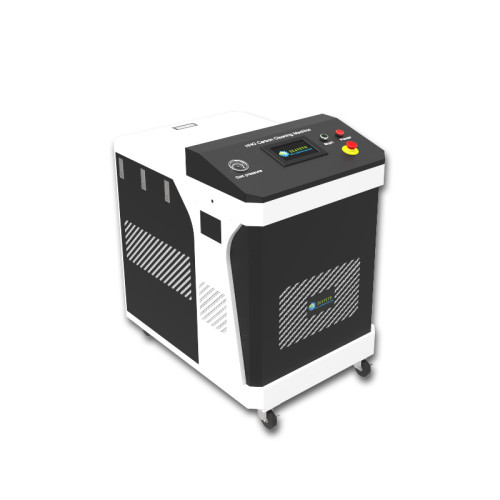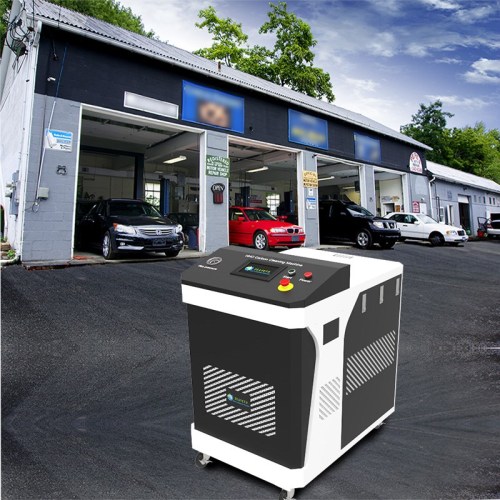 Professional HHO Gas Cleaner Technology Engine Carbon Cleaning Machine
Item specifics
Application

Auto engines
Weight

150KG
Warranty

1 Year
Power

5KW/h
voltage

AC220/380V,50Hz
Gas production

2000L/H(adjustable)
Description
Professional HHO Gas Cleaner Technology Engine Carbon Cleaning Machine

Product Introduction:
Hydrogen carbon cleaning machine can completely remove the carbon deposits in the engine and it only takes 20 minutes. After that, the car owner will found that the engine problems disappeared gradually. The engine noise reduced, exhaust emission with harmful substance lower down, engine power increased 20%. There maybe not visible effect like other chemical drip engine carbon cleaning machine through exhaust pipeline, but it is effective in the driving performance. After using the Car Carbon Cleaning machine, carbon build-up is completely cleaned away, engine efficiency is increased, power and performance are restored, life expectancy is improved and engine emissions are reduced.
Product specification:
l Model: SH2.0
l Working Medium: Electrolyte
l Working Temperature: 5°C~50°C
l Water Consumption: 1.01L/h
l Rated Power: 5KW
l Input Voltage: AC 220/380V
l Frequency: 50 / 60 Hz
l Gas Output: 2000±10%
l Time: 20mins
l Material: AL
l Net Weight: 150KG
l Gross Weight: 180KG
l Size:1050*730*1150mm
l Package: Wooden carton
Product characteristic:
| | |
| --- | --- |
| Time saving | It Only needs 20 minutes to clean engine carbon. |
| Effective | Obvious effects after cleaning the carbon, and satisfied customers 100%. |
| Wide usage | One machine can serve for both petrol and diesel vehicles.A wide scope for vehicles: cars, SUV, Business cars, buses, trucks, etc. |
| Multifunctional | It can clean engine parts like intake, injector, DPF, spark plug, etc. |
| Useful | Improve cars' performance,after cleaning carbon, oil consumption, 70% of air pollution and engine noised can be reduced, and 20% of engine power improved. |
| Safe | Guarantee 100% safety for using the machine.(Automotive negative pressure alarm device) |
| Eco-friendly | There do no harm to engines. |
| Easy operation | HD touch screen can make carbon cleaning more convenient. |
How does it work?
Using water as raw material, electricity is decomposed into Hydrogen and Oxygen by electricity. Hydrogen is used as raw material, Oxygen is used for combustion. And it is sent into the interior of the automobile engine through the air inlet and mixed with gasoline and air.
How to use it?
1. Turn on the power and select the car displacement and operating modes( suggest the negative mode).
2. Insert the gas outlet pipe of the machine into the car engine intake manifold (air filter or brake vacuum tube).
3. Start the vehicle and keep idling
4. Setting the time of cleaning carbon(up to types of vehicles, 20 mins),then click the start button on the control panel.
5. When hearing the buzzing sound, the machine finished engine carbon cleaning.
6. Turn off the power of the machine, then turn off the vehicle, pull out the gas outlet pipe in the end.
7. Restore the car line.
8. Start the car, step on the throttle at a constant speed until the speed is at 3000-3500 rpm and then release it,and do it again after 3 seconds. This was repeated 6 times. Until the moisture and dirt in the exhaust pipe are discharged, the carbon removal is finished.